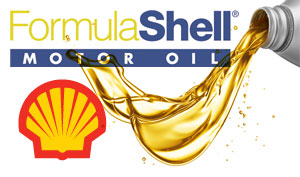 Formula Shell Full Synthetic Motor Oil
Formula Shell full synthetic motor oil combines synthetic oils and performance additives for an advanced formulation that provides excellent cleanliness, thermal & oxidation stability, and exceptional anti-wear protection.
Formula Shell Conventional Motor Oil
Formula Shell conventional motor oil is formulated for improved fuel economy and to provide engine protection and performance required from today's engines.  Available in 5W-20, 5W-30, 10W-30, and high-mileage motor oils for all-purpose protection.  Main benefits to using Formula Shell motor oil include:
•Exceeds North American warranty requirements for U.S., European, and Japanese cars and light trucks with gasoline engines.
•Excellent lubrication at extremely low and high temperatures.
•Protects against harmful deposits and acids